Reasons Why Brazilian Cherry Hardwood Flooring Installation Preferred
Brazilian cherry hardwood flooring is a popular option among homeowners because of its ability to bring warmth to a room. It is an imported wood and one of the exotic hardwoods we offer our customers.
Reasons why Brazilian Cherry is a preferred choice for hardwood flooring installation:
1. Appearance
Many homeowners prefer Brazilian Cherry for hardwood floor installation Charlotte due to its aesthetic beauty and appearance. Moreover, the rich color of the wood makes any room or other living spaces an attractive one. The wood is available in different shades allowing homeowners to pair it with other wood furnishings. This will help a lot to create a warm environment for kids and others to overcome unwanted issues. The high grain of the wood provides ways to experience a sophisticated look of a floor.
2. Durability
Brazilian Cherry is one of the hardest woods which have a rating of more than 3000. It is highly resistant to dents, fire, scratches and other environmental problems. The natural oil present in the wood gives ways to kill bug, mites, and spores that ultimately help reduce allergy problems to a large extent.
3. Versatility
Versatility is another factor that many people like Brazilian Cherry for flooring purposes and the wood is resistant to fire naturally. Furthermore, the wood offers all season warmth letting people manage extreme heat and cold conditions. The wood paves ways to install a floor in a range of spaces with options.
Also read about, 5 Signs You Need to Refinish Your Hardwood Floors
4. Value
Although Brazilian Cherry is a little bit expensive upon initial hardwood installation, it adds more value to a property. The flooring can last for more than 25 years or more with proper maintenance. Besides that, it contributes more to elevate any property which increases the resale value in the markets. The wood is actually affordable enabling property owners to determine their budgets while installing a floor.
5. Flexibility
Brazilian Cherry comes in a variety of depths and styles allowing property owners to design them based on their choices. Also, the wood darkens over time which can add more depth to flooring as it ages. It is available in traditional and modern styles that are so versatile.
6. Refinishing
Most wood floors allow property owners to refinish them only a few times to extend the lifespan. On the other hand, Brazilian Cherry makes feasible ways to sand and refinish many times enabling property owners to change up the colors according to needs.
How to Install Brazilian Cherry Hard Flooring Installation Charlotte NC
Anyone who wants to install Brazilian Cherry Hard Flooring Installation Charlotte NC should consider working with a professional contractor for meeting essential requirements. Get quotes from Majestic Hardwood Floors Inc for hiring services at estimated prices. Connect with us by calling +1-704-497-4424, or touch us via mail john@majestichardwoodfloors.com
Recommended Posts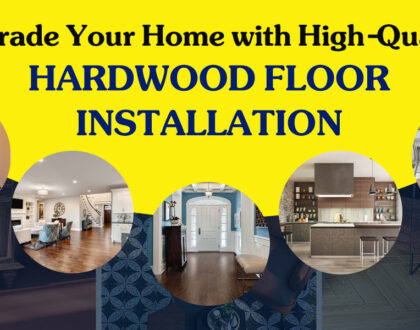 February 14, 2023