5 Best Reasons To Consider Hardwood Floor Refinishing In Charlotte NC
Hardwood floors are classic and timeless addition to any home décor. But over time, the hardwood flooring looks a little worn, dull and dingy. This is something which gives hardwood floors their advantage.
Unlike other type of floors, when consider hardwood floor installation in Charlotte NC , you should refinish it to make it looking like new. But hardwood floor refinishing in Charlotte NC can be a daunting task to handle on your own. Therefore you should leave the task to the pros.
Why should now be the right time to refinish your hardwood floor?
Protect your valuable investment
Wood can be vulnerable to all you dish out daily. Just think for moment of all your floors endure on a day-to-day basis:
Outside elements blowing every time you open the door.
Foot traffic through shoes and barefoot
Moisture from daily chores
Scratches when you pull and push things around the floor
Heat and cold depending on the daytime conditions
Without protective coating, wood can succumb to these daily chores effortlessly. The main part of wood refinishing job is to protect hardwood from daily wear and tear.
Update your style
Trends come and go within no time. It's not the hardwood that's out of date; it's the finish. Hardwood floor refinishing in Charlotte NC is one of the easiest ways to bring your décor back up with the latest trends.
Because of the latest technology, you have a huge array of choices to choose from. Do you prefer light or dark stain? Do you like to have a flat or gloss level finish? Refinishing is a perfect way of getting just the look you're going for,
Heavy traffic
One of the biggest hardships to a hardwood floor more often is foot traffic. In your home your floor can face everything from children playing with toys to dragging shoes in dirt and moisture from outside.
It's the constant back and forth movements that make the biggest problems. All of that can add up a lot of damage to your hardwood floors.
Durability
Every dent, mark and scratch that makes it through to the hardwood lessens the life of the wood. The more damage the wood is less likely it can be saved from requiring replacement.
Refinishing hardwood floors can extend its life and save you the money associated with having to replace the individual plants. It can also keep your floors looking great for decades and after the treatment is done.
Damage from furniture
No matter how much careful you are about flooring, hardwoods are always prone to damage. Small grains of dirt can be trapped underneath your shoes and can cause scratches over the surface.
Furniture can go deeper into the grain of the wood. When you combine in other things like moisture, it's almost inevitable that your hardwood floors will receive some kind of damage over time. Eventually, you'll have to consider hardwood floor refinishing in Charlotte NC to bring up to a new appearance once again.
Final consideration –
Hardwood floor refinishing is a home improvement task that takes time; but it's well worth waiting. A refinished floor can illuminate any room in your home. It can take an old dingy floor and make it looking new once again.
If you are ready to add new life to your home, consider hardwood floor refinishing in Charlotte NC by Majestic Hardwood Floors today. We're here to help to answer your queries right away. Whether you need help with hardwood floor refinishing or hardwood floor installation in Charlotte NC, please contact us as soon as possible.
Recommended Posts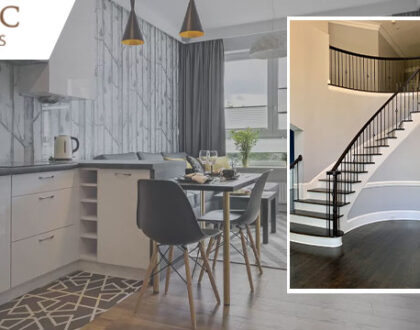 September 5, 2023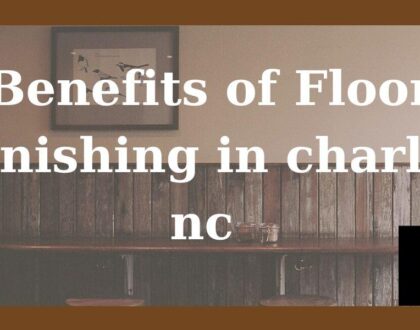 September 17, 2022