Things To Consider While Investing On Hardwood Floors
Their durability and natural beauty are legend, but there're several things you've to take into account when investing in hardwood floor installation in Charlotte, NC . Hardwood floors can serve your home or business for many years, but only when you have the right product. To make sure you've informed hardwood floor choices, use this guide:
Species, Color, And Grain:
One hardwood species is different from the other. The wood's color is determined by the species you select & the part of the tree from which the wood was taken. The grain pattern of the floor is determined by the method in which the hardwood was cut. It's these distinctions that create the character & natural look of your brand new hardwood floor.
Type Of Floor:
Your hardwood floor buying decision may be influenced by several factors. Basically, you'll choose between engineered hardwood and solid hardwood flooring. Solid hardwood is milled from logs & joined with conventional tongue and groove constructions.
Solid floors are accessible in prefinished or unfinished models. This decision is vital because unfinished floors need finishing in place, meaning that installation, sanding, staining and urethane finishing take place on site, a process that's unsettling for some homeowners.
However, you can eliminate all these steps by investing on prefinished hardwood floors, which are made in a controlled setting, arrive to your exact specifications & are ready to install. Over time, prefinished & unfinished hardwood floors can be monitored and recoated to restore the natural elegance of hardwood.
Engineered hardwood floors are engineered to accommodate environments that aren't necessarily friendly for solid hardwood. Climate, particularly moisture & budget can be the deciding factors.
Type of finish:
Whether you choose a prefinished or unfinished floor, the finish you select will determine the overall look of the floor. There're several finishes to take into account, so you must gain knowledge about those finishes before finalizing your decision. Selecting gloss, high gloss or clear gloss can make the same floor seem absolutely different.
Climate, moisture, and UV light:
Wood is a natural product that expands & contracts relying on various weather associated factors. Humidifiers can help prevent severe expansion & contraction but takes into account the exposure of the floor beforehand. While purchasing hardwood floors, exposure to moisture, weather, and UV light must be taken into account. Covering & rotating throw rugs or moving furniture may offer some respite, but excess UV exposure must be avoided.
Need help with your hardwood floor installation or hardwood refinishing in Charlotte, NC? At Majestic Hardwood Floors, we specialize in installing and refinishing hardwood floors to give you a natural looking solid floor option for both your home and business. Feel free to reach us at 704-497-4424 if you need our help!
Recommended Posts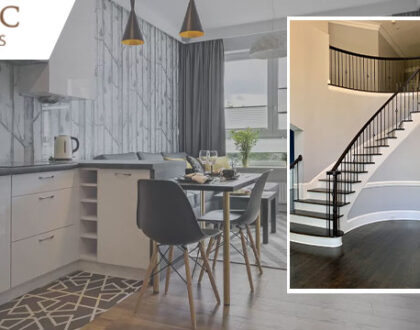 September 5, 2023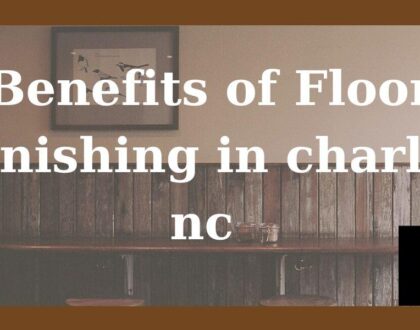 September 17, 2022