DIY or Professional Hardwood Floor Refinishing – Which One is Good?
A good quality hardwood floor is perfectly engineered to last a lifetime and to withstand a specific amount of wear and tear. Usually, hardwood flooring is timeless in beauty and design. But, years of foot traffic from both pets and humans, chemical exposure from cleaning products, dirt particles, spills and friction of furniture can take their toll. So the floors will start to look dull, worn and damage. Unlike other options (tile or carpeting) require replacement, hardwood floors can be refinished to look as good as new. But a question arises, should you consider a DIY hardwood floor refinishing in Charlotte, NC:
The Refinishing Procedure –
When your hardwood floor gets extreme damage, it will need to be refinished completely from the ground up. A professional hardwood floor refinishing in Charlotte NC may include following steps:
Proper Floor Inspection-
Before the start of refinishing process, it's highly recommended to determine whether the floor is thick enough to withstand sanding. However, a solid hardwood floor can be more durable and can withstand refinishing as many as twelve times throughout its lifetime. While the laminated floors need the veneer thickness – at least one-eighth of an inch, it may be refinished once in a lifetime.
Sanding and polishing the Floor-
Using a heavy duty drum sander can help you produce a smooth surface, obtained by employing a series of finer grit sandpapers. Though a great amount of dust is produced at this stage, you need to wear a protective mask and eyewears as well as your doorways are carefully sealed to prevent the dust entering other areas of your home.
Filling Gaps on Floor –
After sanding, you will be able to see any cracks or holes and will be filled as well as sanded by hands to ensure a smooth finish.
Staining –
Choosing your stain can be an important aspect. But applying it is a long drawn out process – usually; it requires few coats and sanding in between.
Finishing touch –
When the topcoat is applied, you need to add a layer of shine and protection, utilizing a water-based (low VOC's, eco-friendly), or polyurethane (perfect for high-traffic areas) finish. However, you can apply several coats and let the floors dry completely.
Choosing Between DIY Or Professional Hardwood Floor Refinishing in Charlotte NC –
The process of hardwood floor refinishing can be noisy, messy and require a huge array of tools and safety essentials. So, it's wise to leave the hardwood refinishing in Charlotte NC to a trustworthy company as they have professional technicians with years of experience and latest designed tools to deal with your hardwood flooring needs.
Conclusion –
Are you ready to refinish your hardwood floors in Charlotte NC? Majestic Hardwood Floors is a family owned and operated business you should count on. We specialize in hardwood floor installation, Wood floor refinishing, dust-free hardwood floor refinishing, hardwood floor repair and restoration, ensuring client's satisfaction and quality service.
So, why are you waiting for? Call Majestic Hardwood Floors for a hardwood floor refinishing in Charlotte NC at 704-497-4424 and receive a free in-home consultation in no-time.
Recommended Posts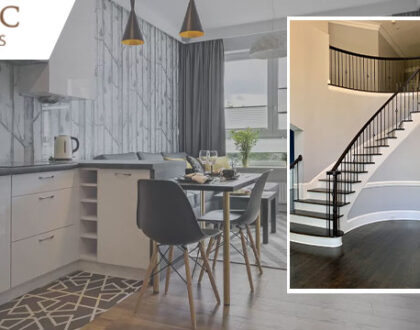 September 5, 2023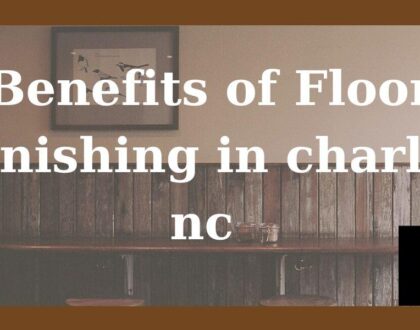 September 17, 2022