How to Find Reliable Hardwood Floor Installers Near You

When it comes to installing hardwood floors, the expertise of professional installers can make all the difference in achieving a flawless and long-lasting finish. Hiring reliable hardwood floor installers is crucial to ensure the beauty and durability of your investment. In this comprehensive guide, we will walk you through the process of finding trustworthy hardwood installers in your local area. By following these steps, you can make an informed decision and enjoy a stress-free installation experience that will enhance the appeal and value of your home.
Researching Local Hardwood Floor Installers
The first step in finding reliable hardwood installers is conducting thorough research. Utilize online search engines and local directories to identify installers in your area. Take the time to read customer reviews and testimonials to get an idea of the quality of their work and customer satisfaction. Additionally, check their ratings and certifications to ensure they meet industry standards.

Seeking Recommendations and Referrals
Word-of-mouth recommendations and referrals can be invaluable in finding reputable installers. Ask friends, family, and neighbors who have recently had hardwood floors installed for their experiences and recommendations. Consulting with local interior designers or home improvement professionals can also provide valuable insights. Joining community forums and social media groups dedicated to home improvement can further help you gather local recommendations.
Evaluating the Experience and Expertise of Installers
Next, evaluate the experience and expertise of potential installers. Look for installers with a substantial number of years in business and a proven track record of successful hardwood floor installations. Review their portfolio and past projects to gauge their skills and attention to detail. Inquire about any specialized skills they possess, such as working with exotic woods or intricate floor patterns.
Checking Licenses, Insurance, and Warranties
Reliable hardwood floor installers should have the necessary licenses and permits required by local authorities. Request proof of their licenses to ensure they are operating legally. Additionally, verify that the installer carries liability insurance and worker's compensation coverage to protect both you and their team during the installation process. Understanding the terms and coverage of their warranty is also essential to provide peace of mind for any potential issues that may arise after the installation.
Obtaining Multiple Quotes and Estimates
To make an informed decision on the best installer for your project, obtain detailed quotes from at least three installers. Compare the scope of work, materials used, and overall costs provided in each quote. Be cautious of any significantly lower or higher quotes and inquire about any additional fees or potential hidden costs to avoid surprises later.
Conducting Interviews and Asking Key Questions
Once you've narrowed down your list of potential floor installers, schedule consultations with each of them. During the interviews, ask about their approach to floor preparation and installation. Inquire about the timeline for the project and the availability of their team to ensure it aligns with your schedule. Pay attention to their communication and responsiveness, as these are indicators of their professionalism and commitment to customer service.
Verifying References and Past Client Experiences
Before making a final decision, request references from each installer's past clients. Contact these references to learn about their experiences and satisfaction level with the installer's work. Inquire about the installation process, communication, and overall professionalism. Identifying any red flags or recurring positive feedback can help you gain valuable insights into the installer's reliability and work quality.
Understanding Contractual Agreements
Before signing a contract, carefully review the terms and conditions provided by the chosen installer. Ensure the contract includes specifics about the materials to be used, the labor involved, and the estimated timeline for completion. Seek clarification on any ambiguous points and confirm that the contract aligns with the verbal agreements made during the interview process. A well-defined contract will protect both parties' interests and ensure a smooth installation process.
Making the Final Decision and Booking the Installation
After considering all the information gathered, weigh the pros and cons of each installer to make the final decision. Choose the most reliable and suitable installer for your project, based on their experience, references, and professionalism. Once the decision is made, finalize the contract and schedule the installation date with the chosen installer. Be sure to communicate any specific requirements or preferences to ensure a smooth and successful installation process.

Wrapping Up
Finding reliable hardwood floor installers may require some research and effort, but the benefits of a professionally installed hardwood floor make it well worth the investment. By utilizing online resources, seeking recommendations, and evaluating experience, certifications, and references, you can confidently choose the best installer for your project. A well-documented contract will protect both you and the installer, ensuring a stress-free and successful installation experience. Remember, hiring reliable hardwood installers is the first step towards enjoying the timeless beauty and elegance of hardwood floors in your home for years to come.
Want to find out more? Visit us at Majestic Hardwood Floors!
Recent Posts
September 20, 2023
September 18, 2023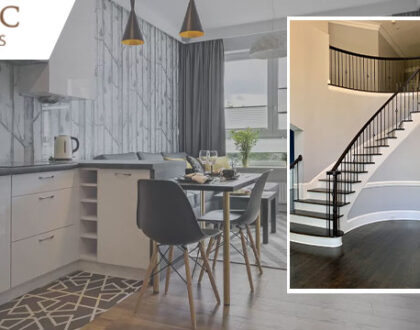 September 5, 2023