Enhance Home Decor with Quality Hardwood Floor Installation
Nothing quite matches the beauty of a sleek and beautiful hardwood floor, but it's important to choose the experts to perform your hardwood flooring installation so the job is done right! Hiring the experts from a reputed hardwood Floor Installation service provider in Charlotte, NC, you can be confident of your job knowing that you can install your new floors quickly, professionally, in a reliable way that not only meet but exceed your expectations.
We are the hardwood floor installation service provider in Charlotte, NC with a big reputation you can stand on! We install only that what we sell and we do not outsource our installations. Whether you have a definite idea regarding the type of hardwood flooring you want or you need a little guidance to choose the right one! We have the expertise and alternative to help you achieve your desired home appearance. This formula offers our customers an ultimate quality control over their investment.
We specialize in hardwood floor installation and hardwood refinishing work. We offer our clients an extensive selection of brand name, best quality hardwood flooring materials in a variety of species, colors, textures and finishes. We install the hardwood floor with ultimate quality control from the beginning to end including selection of hardwood floor, demolition, installation or refinishing or any warranty or services issues. You can rest easy with our high-quality hardwood floor installation or refinishing workmanship, great design expertise, and warranty.
We offer finest quality hardwood floor installation and refinishing service that you can only get from a reliable service provider. We are dedicated to contributing our residential and commercial customer's service in the selection of finest hardwood flooring and refinishing job best fit to the necessity. This ensures each and every hardwood installation and refinishing service in is Charlotte was done fairly and honestly with the highest level of care and customer service.
We advise you on which type of hardwood can match your interior space that needs new flooring or refinishing. We also can help you in deciding your hardwood flooring that's the best fit for the amount of traffic that room will get. For example, a soft hardwood floor might not be the best option for a high traffic area. Our hardwood floor installation specialists can help you bring the more consistent appearance to your home or commercial space with ease.
Hardwood flooring looks fantastic in most homes and if properly maintained properly can last for many decades! However, sometimes a once gorgeous floor can begin to lose its luster, due to a large amount of foot traffic or pets running around on a regular basis. We also offer our hardwood floor refinishing service in Charlotte, NC. Instead of trying to hide them, we can restore them to their former beauty.
Stop worrying about your hardwood floors! Just give us a call, and we will show up the best to your home on time, with the required tools and fix any issues you may have with our efficient work. We assure you do the trustworthy job done right the first time.
Recommended Posts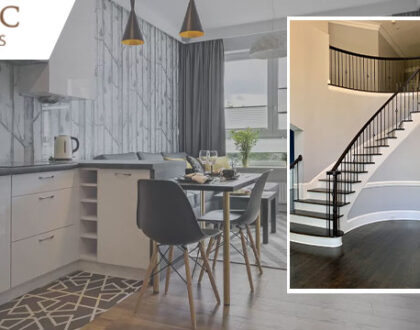 September 5, 2023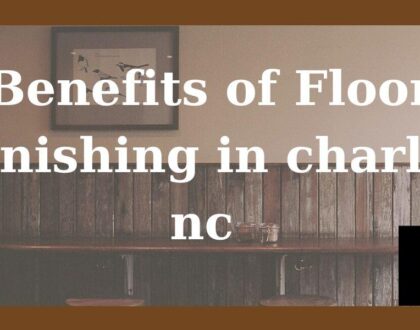 September 17, 2022