Factors to Consider When Selecting a Hardwood Refinishing Company
Hardwood floors are widely preferred as the flooring material of choice in the USA due to their customer-friendly features. However, these floors require special care and periodic refinishing. When it comes to refinishing your hardwood floors, it is essential to hire professionals or a reputable company that can meet all your needs. This article offers a number of suggestions to assist you in picking the best hardwood floor refinishing company in Charlotte, North Carolina.
Choosing the perfect company to refinish your hardwood floors can be a daunting task, but with the right knowledge, you can make an informed decision. A reliable company will ensure a quality finish and extend the lifespan of your floor. On the other hand, opting for lower-quality companies with little to no experience may result in subpar workmanship. Although they may offer lower prices, the end result is often unsatisfactory. To avoid such a disaster, here are a few tips to help you select the right hardwood floor refinishing company.
Essential Tips for Hiring a Hardwood Refinishing Company
Experience and Customer Satisfaction: One of the crucial factors in choosing a hardwood floor refinishing company is their experience and customer satisfaction. When did the business start refinishing floors? Can they provide references from previous clients that you can contact? These questions should be answered to ensure the company's credibility and reliability.
At Majestic Hardwood Floors, we guarantee that your refinishing job will be executed smoothly and professionally. With our extensive experience in the industry and utilization of the latest techniques, we deliver exceptional results. Moreover, we are fully insured and provide a written guarantee for our work. These attributes have contributed to our large consumer base in Charlotte.
Clean-Up and Dust Management: As a homeowner, it is crucial to consider how the company handles clean-up and dust control during the refinishing process. Sanding and buffing hardwood floors generate a significant amount of dust. If left unmanaged, this dust can settle for weeks and even infiltrate the air handling system, posing health risks to your family members. A reputable refinishing company will prioritize dust management and ensure a thorough clean-up upon project completion.
Transparent Estimation Process: To facilitate clear communication, we provide written estimates to our clients. Our transparent approach ensures that everything discussed, including materials, deadlines, guarantees, and prices, is documented in detail. In the rare event that any item is excluded, we promptly update the estimate to reflect the accurate information.
Stress-Free Hardwood Refinishing with Majestic Hardwood Floors: Getting your hardwood floors refinished does not have to be a stressful ordeal. With decades of experience in hardwood floor refinishing in Charlotte, North Carolina, we are the top choice for homeowners. Our expertise enables us to meet all your requirements while adhering to project deadlines. We prioritize your needs, and our experts will go above and beyond to fulfill your expectations. Most importantly, our services are offered at affordable prices, ensuring a stress-free hardwood floor refinishing experience.
When selecting a hardwood floor refinishing in Charlotte, North Carolina, it is essential to consider factors such as experience, customer satisfaction, dust management, and transparent estimation processes. By choosing Majestic Hardwood Floors, you can rest assured that your hardwood floor refinishing project will be executed professionally, meeting all your needs and ensuring a stress-free experience.
Recommended Posts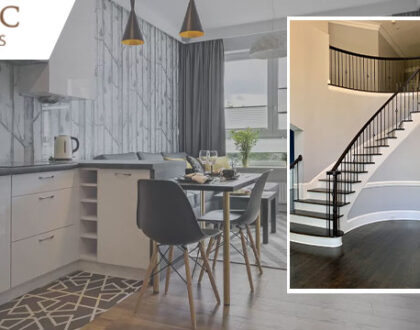 September 5, 2023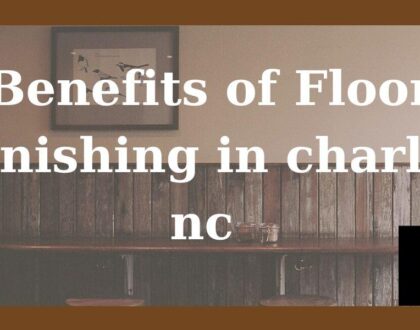 September 17, 2022