Things You Must Care Before Hardwood Floor Installation
Do you want to re-model or renovate the flooring or refinish the hardwood floor in your home Charlotte, NC? While it comes to remodeling your home, wooden flooring installation can attractively transform your space like nothing else! But many people won't fully understand the implications of hardwood floor installation. Our hardwood floor installation in Charlotte, NC, makes you understand the real reason instead of picking any old wood for flooring! Here are a few things you need to think about before you choose your flooring.

Your Specific Circumstances
It's essential to choose a wood that appropriates to fit with your lifestyle and withstand for longer. The home with children or pets, or have a lot of traffic should go with our hardwood floor installation. Furthermore, if your floors barely see a high heel foot or toy, then a softer wood is not the best option for you. If you are not sure of the durability of specific wood, you can discuss your options with our hardwood floor installation and repair team in Charlotte, NC. We have vast experience to give you recommendations on suitable woods for your lifestyle.
The look you desire
Once you've finalized your search for the type of wood flooring, you need to consider the style you're going for. Darker woods bring a sophisticated edge and suit larger homes while lighter woods are great for a modern, fresh vibe. Our hardwood floor installation and repair team in Charlotte, NC provide excellent quality flooring option that fits best with your overall home aesthetic.
The brightness inside your home
Apart from the nature of flooring material, lighting is another crucial factor to be considered before finalizing a flooring option. Dark woods fit best to spaces that have a lot of natural light, and lighter colored is needed to a small place and its decor. If you don't have enough natural light, your aesthetic home will found to be on the dark side. Lighter flooring will always complement your small space and ensure your home doesn't appear smaller than actual.
General maintenances 
Hardwood flooring isn't just a thing that is set and forgets! The upkeep of your hardwood floor is something that needs to take care of for retaining its natural look. Our hardwood floor refinishing in Charlotte, NC, aware of the fact and add a protective coating to the surface. It will ensure the longevity of the shine of the hardwood floor. But over time, the hardwood flooring might fade. We observe the situation carefully and recoat to upkeep them in terms of day to day maintenance.
When it comes to interior design, hardwood flooring will always be a timeless classic! Perhaps you may spend hours deciding which way you should go, and you might compromise at some stage. We give professional installation and repair options that save you a lot of time and effort. Our hardwood floor installation and repair team in Charlotte, NC, help you create the perfect look during your next home makeover!
Recommended Posts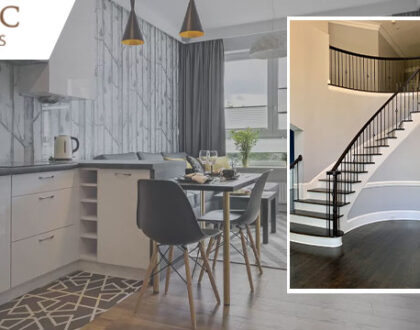 September 5, 2023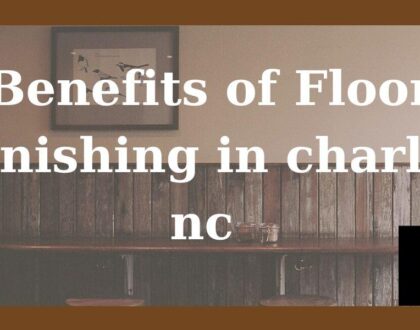 September 17, 2022