Benefits of Floor Refinishing in Charlotte, NC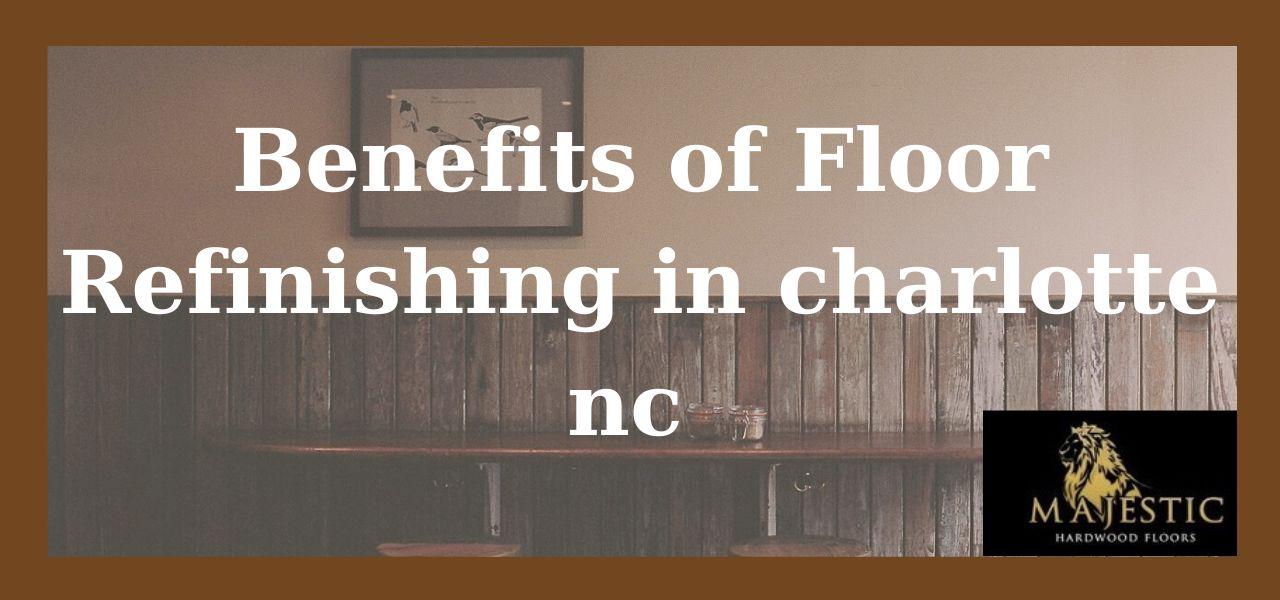 Before embarking on the floor refinishing process, it is essential to take certain precautions. Firstly, ensure that any wall hangings or curtains in the room are removed. Additionally, cover doorways and windows with plastic tarps to prevent dust from settling everywhere during the floor refinishing in Charlotte, NC.
1.Enhancing Home Value
Floor refinishing is an excellent way to increase the resale value of your home. Wood floors are highly appealing and attract potential buyers. If you plan to sell your home, refinishing the wood floors is a smart investment. Freshly redone floors can make a significant impact on the minds of buyers.
Real estate agents often recommend installing new wood floors as the top renovation for homeowners. The undeniable appeal of these floors creates high buyer expectations. According to the 2019 Remodeling Impact Report, new wood flooring is ranked as the number one home improvement project. Realtors estimate that new wood floors yield a 106% return on investment.
Floor refinishing in Charlotte, NC, is an effective way to revive worn-out and scratched wood floors. Over time, heavy foot traffic and furniture can cause damage, digging into the grain of the hardwood. Moisture can also harm wood floors. Thankfully, flooring installation specialists in Charlotte, NC, can restore your floors to their former glory.
2.Protection Against Invasive Pests
Various pests can wreak havoc on the structure of your floors, with invasive pests being the most destructive. For instance, Formosan termites reside in the soil beneath homes and can cause significant damage. These termites build nests inside trees and wooden objects, and they can even infiltrate walls and floors. Vigilant monitoring and sound management practices can help control these pests and prevent infestations.
Hardwood floors are particularly vulnerable to damage from foot traffic and furniture. Shoes can create surface scratches, while furniture can penetrate deeper into the wood grain. Moisture is another threat to your floors. Fortunately, refinishing them provides an easy and effective way to protect your floors and prevent unwanted pests from entering.
Read Also: Considerations When Replacing Your Floors
3.Cost Savings
Refinishing hardwood floors can save you hundreds of dollars compared to replacing them entirely. If you possess the necessary skills, you may attempt to refinish the floors yourself. However, mistakes during the sanding process can be costly. Errors in finishing could potentially double the expense of replacing the entire floor.
The cost of refinishing a hardwood floor depends on the size of the room. For example, refinishing a 10×10-foot bedroom typically ranges from $300 to $500. On the other hand, refinishing a larger living room, such as a 16×16-foot space, may cost between $1,300 and $2,900. The final cost also depends on the amount of preparation work and sanding required.
If you have multiple rooms that require refinishing, consider hiring professionals who can complete the work in a single visit. This approach can help you save money on multiple projects simultaneously.
4.Ease of Cleaning
When considering floor installation in Charlotte, NC, you have various options. For instance, staining the wood can add a rich, natural look to your floors. Different stain formulations are available, including water-based and oil-based stains. Water-based stains sit on the surface of the wood and function more like paint. They dry quickly and offer brighter colors. Before refinishing, it is crucial to prepare the floor adequately. Remove any furniture from the area, protect windows, and gather the necessary sections of flooring. For the best results, consult a hardwood refinishing specialist in Charlotte who possesses extensive experience and knowledge of the best practices for restoring hardwood floors.
Recommended Posts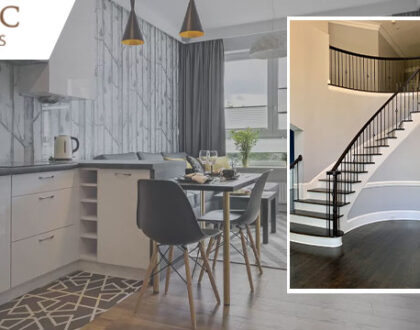 September 5, 2023
December 14, 2022